Licensed Psychologists + 
therapists
Ph.D, Psy.D, LCSW, LMHC, LMFT
Clarity Therapy is looking to add Licensed Psychologists and Psychotherapists to our diverse and growing team.
Part-time, Contract, Independent Contractor (1099)
In-Person, Remote, or Hybrid
$70-$250+/session
Generous compensation structure with flexibility of therapist setting their own schedule and fee
We're committed to creating a culture of inclusion and connectedness. We welcome the unique contributions from our team when it comes to culture, ethnicity, race, sex, gender identity and expression, nation of origin, languages spoken, color, religion, sexual orientation, and beliefs.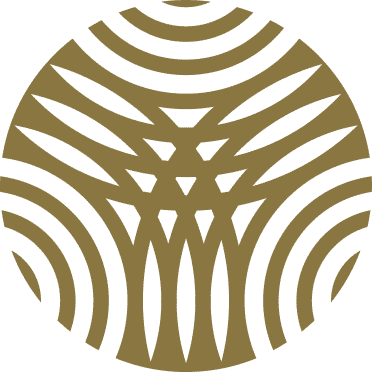 • Licensed (LMHC, LCSW, LMFT, or Licensed Psychologist, PhD/PsyD) and able to practice independently without the need for supervision
• Willingness to build and carry a caseload of at least 10-15 clients
 • Remote and in-person positions available
• Preference given to therapists with in-person availability on Mondays, Fridays and weekends
• Demonstrated desire and ability to work effectively with individuals from different cultural backgrounds
• Carry individual professional liability insurance
• Experience supervising through a psychodynamic approach desired
• Our practice is committed to COVID-19 safety. Preference is given to therapists who are supportive of and committed to vaccination
We're looking to welcome clinicians who specialize in:
• Couples + Family Therapy
• Trauma-Informed Therapy + EMDR
• Emotionally-Focused Therapy (EFT)
• Dialectical Behavior Therapy (DBT)
• Therapy in a second language
• Identity-based approaches (LGBTQIA+, BIPOC)
• Race-based trauma
• Culturally informed therapy
• Spirituality and faith-based approaches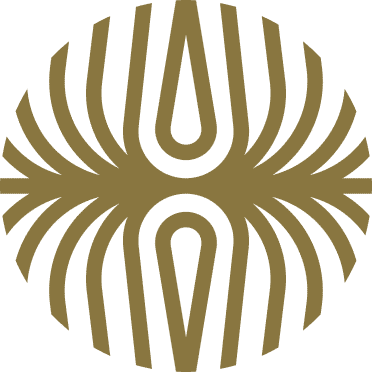 We are looking for Psychotherapists and Psychologists who:
• Are committed to growing with an inclusive, modern practice that's passionate about attention to detail and elevating the client experience wherever possible
• Wish to have autonomy in their clinical practice but be a part of a group versus operating as a sole proprietor 
• Are willing to take a proactive role in their own marketing efforts with assistance from a dedicated team
• Have a strong desire to make an impact, not only through face-to-face therapy but also out in the world
• Display an entrepreneurial spirit and desire to innovate as a member of a dynamic team
• Take a more humanistic and strengths-based approach over one that is pathology-focused and diagnostic
• A steady stream of client referrals
• The flexibility to set your own fees and hours
• Signing bonus towards workers compensation and liability insurance
• 12+ hours of practice-sponsored continuing education credits (CEUs) per year
• Twice a month professional development seminars
• Bonuses based on reaching caseload milestones
• Higher take-home pay than the average private practice and increases as weekly billing increases.
• A nurturing, dynamic, private group practice with an emphasis on therapist well-being and growth
• The opportunity to engage in meaningful work in a newly renovated, cutting-edge, modern therapy practice equipped with the latest technology and safety standards
• State-of-the-art psychotherapy suites on Fifth Avenue. Features include Juliette balconies, independent air conditioning in each office, white glove doorman services, secure cutting edge technology, and mint, well-appointed offices
• Paperless, digital practice: Electronic health records system and secure client portal with one-click insurance submission and online scheduling
• Dedicated administrative team including client care, billing, insurance benefit verification and coordination of services
• Dedicated marketing team including PR, copywriting, web development, social media management, developing professional partnerships to promote your professional growth within the practice
• The opportunity to be apart of collegial group of peers and supervisors that meets weekly
• Opportunities for professional growth and advancement in clinical and leadership roles within a diverse, forward-thinking team
• Supervision for both new and established professionals to develop additional skills and areas of expertise
• Monthly planned activities for psychotherapy associates such as dinners, happy hours, etc
• Work settings where your unique contributions, ideas and input are encouraged and valued
• The opportunity to mentor and supervise early career therapists
• The opportunity to provide pro-bono work
Provide individual, couples, family, or group psychotherapy treatment (in person or telehealth)

Utilize approved platforms for scheduling and documenting treatment notes within 24 hours of service

Conduct 30-minute complimentary phone consultations, including answering general questions about insurance and fee negotiations

Interface and coordinate client care with clinical and administrative staff at the direction of the practice manager

We are out-of-network with insurance companies so interested candidates should be prepared to offer courtesy billing on behalf of clients and coordinate concierge client services with an administrative team
To be considered you must be fully licensed and able to practice independently without the need for supervision.