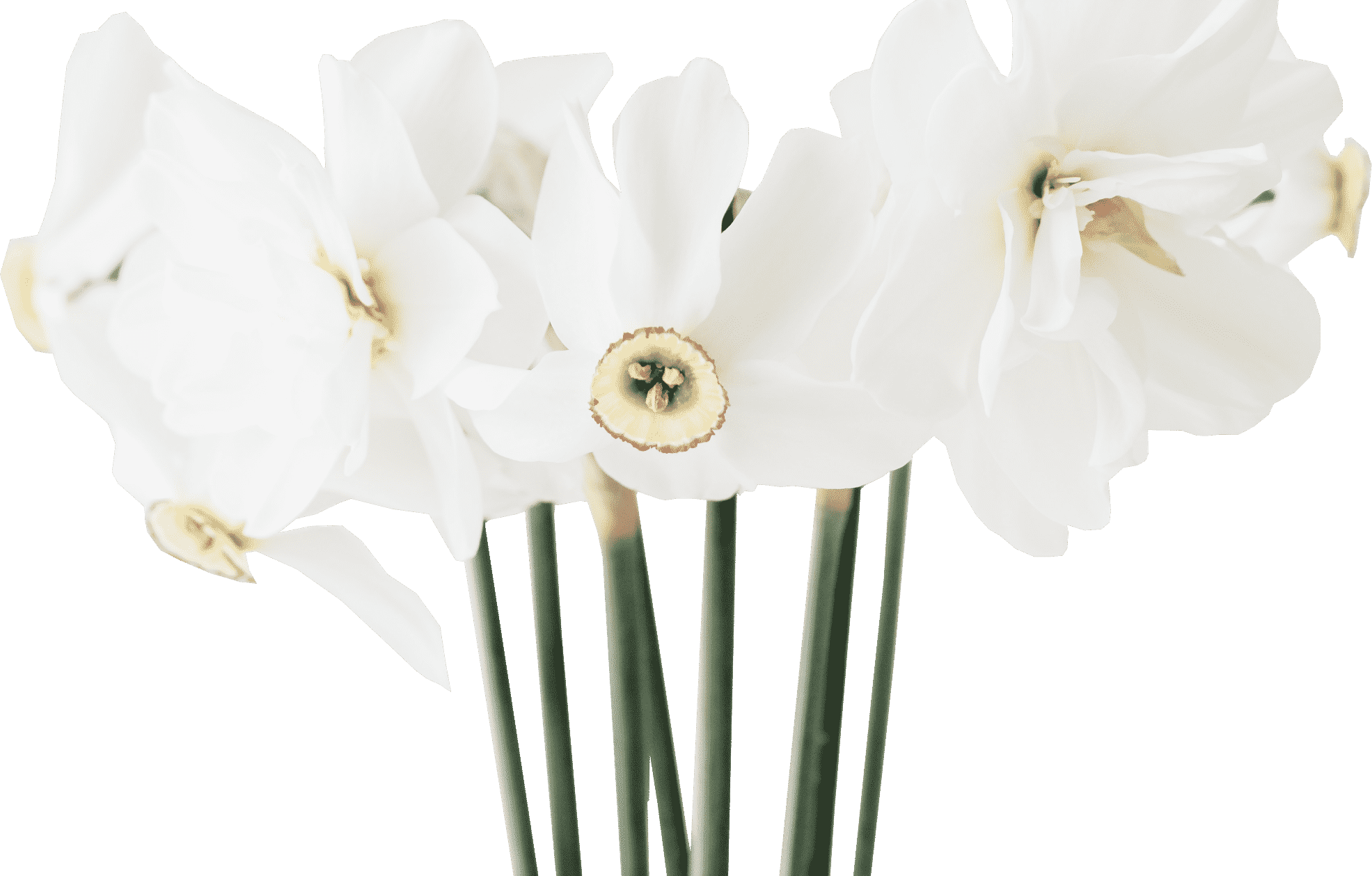 We love having the opportunity to share our collective years of therapeutic experience with the world, and are proud to have been featured in the media outlets below.
As a team, we enjoy contributing to outlets that promote wellness, and we're happy to participate in webinars, Q&A events, and being a source for journalists.
Abortion Doesn't Fuck Up Our Mental Health. Losing the Right to It Will.
Learn from licensed psychotherapist Courtney Cohen about emotional wellbeing, mental health, and abortion rights.
9 stress-free steps for finding a therapist
In this article, Clarity psychotherapist Eliza Chamblin shares tips for how to find a therapist without the overwhelm.
How Couples Should Decide Whether Counseling Is Worth It, According to Therapists
Read this article to learn from Clarity Therapist Dr. Gavin Shafron about couples counseling and the impact it can have on your relationship.
The New Work Ethic: Today, Taking Care of Business Means Taking Care of Your Mental Health
Check out Dr. Ariel Ziegler's article where she discusses the unique mental health challenges that founders and entrepreneurs face daily and how to best approach any setbacks as they arise.
7 of the best ways to start a conversation on a dating app
Learn from licensed marriage and family therapist Joanna Kaminski about ways to start a conversation on a dating app to find the right person for you.
Apologizing Is Great, But Owning Up To Your Actions Is Even Better
Read about how confronting the costs, reframing blame, befriending the mini monster inside, forgiving yourself, pausing rationalization, and focusing on your future can help you feel better and move forward. Learn from psychotherapist Caryn Moore about how you can begin to move in a new direction with your actions.
Un espacio dedicado al bienestar mental en el corazón de Nueva York
Hoy más que nunca necesitamos estar en entornos que desprenden una buena vibra. El equipo de McGovern Project usó el diseño interior para lograr este objetivo en esta consulta de psicoterapia en Nueva York, un espacio dedicado al bienestar mental. Check out this exciting new feature on the Clarity office space in AD Spain!
Secret Tricks for a Happier Life After 60
In this article, Clarity psychotherapist Peter E. Gradilone weighs in with other experts on small but meaningful changes you can make to flourish after 60.
Hidden Gems: Meet Gavin Shafron, Ph.D
Get to know Clarity Therapist Dr. Gavin Shafron in this one-on-one with Voyage LA! Dr. Shafron weighs in on his favorite life lessons, risk-taking, and what inspired him to become a clinical psychologist. Check out the full article to learn more about Dr. Shafron and his unique approach to working with clients.
You may not realize it, but you have one of the strongest tools for self-empowerment right at your fingertips. In this fun listicle, Dr. Logan Jones shares his favorite pride tunes to help you gain emotional strength when coming out and every day after that.
The Most Popular Inspiration for Plastic Surgery Is Yourself
In this InStyle feature, Dr. Logan Jones discusses the impact that filters have on our self-image, and the effects this has on a neurological level.
Being a Good Listener Is Crucial to Maintaining Strong Relationships
In this feature by Parade Magazine, Clarity Therapist Peter E. Gradilone shares his top tips for how to improve your listening skills and your relationships. Check out the article for 20 ways to get better at listening.
Everyone Is Suddenly Getting Smile Makeovers
In this light-hearted article, Dr. Logan Jones weighs in on the post-pandemic trend of smile makeovers, but isn't what you'd expect. Read the article to learn why people are suddenly so concerned about their pearly whites and the impact on self-acceptance.
How to Establish a Healthy Media Diet
In this article, Dr. Logan Jones weighs in on the addictive quality of the news cycle and how to create healthier habits to safeguard our emotional wellness. Read the full article to learn practical tips to improve your media diet today.
Coping With Grief And Loss During The Holidays
In this article by MyWellbeing, Clarity Therapy psychotherapist Justin L.F. Yong shares how to honor a loved one during the holidays. Read the article to learn how as well as other coping tips.
How Can I Plan a Group Trip if Everyone Can't Agree on COVID Safety?
In this advice piece on Fodor's Travel "How Can I Plan a Group Trip if Everyone Can't Agree on COVID Safety?" Licensed Psychotherapist Joanna Kaminski and other experts share tips on how to avoid a buildup of tension between friends and family members due to clashing expectations.
12 Therapist-Backed Tips For Overcoming Exercise Anxiety
In this article, Dr. Logan Jones shares how all-or-nothing thinking can sabotage our exercise goals while providing some positive affirmations to combat stress and anxiety surrounding exercising.
What to Expect When You Start Therapy for the First Time
This article on Allure.com shares what people can expect when going to therapy for the first time. Psychotherapist, Jneé Hill weighs in on unique challenges Black individuals are now facing such as the effects of grappling with one's racial identity and issues surrounding race-based trauma during the Black Lives Matter social justice movements around the […]
Helpful Tips for Anyone Experiencing Mental Health Issues for the First Time Right Now
This article shares how to get over the stigma of seeking help for one's mental health. Psychotherapist, Jneé Hill offers practice tips for how to challenge this mindset if we're holding ourselves back from getting the support we need.
How To Develop Mindfulness And Serenity During Stressful Or Uncertain Times
In this Authority Magazine series, Dr. Logan Jones delves into what initially drew him into the field of psychology, what keeps him inspired, and shares his favorite practices for maintaining his emotional wellbeing and coping during periods of uncertainty.
The Impact of Coronavirus on Essential Workers' Mental Health
This article on verywellmind.com focuses on the emotional and physical challenges faced by frontline workers during the coronavirus crisis. Everyone is talking about the mental health of individuals in quarantine, but what about our essential workers? Burnout under such high stakes situations is real and Dr. Logan Jones shares practical advice on how essential workers […]
What Exactly Are These Emotions We Are Feeling? Psychologists Explain
In this article for Better.net, Dr. Logan Jones identifies and explains the unique emotions that people experience surrounding the coronavirus pandemic. Among other insights, he shares that learning to recognize and honor these feelings is a crucial step in processing emotions during this period of uncertainty. Check out the full article to learn about these […]
How to Recognize and Deal with Grief During This Pandemic
In this article at Verily, Kristin Anderson spoke about the collective societal trauma and loss that we all have experienced as a result of the coronavirus pandemic. She discussed the "new normal" we'll have to discover once we reemerge from our currently paused lives.
The Science Behind Our Perception Of Time & How To Make It Pass Faster
In this feature on Mindbodygreen.com, Dr. Logan Jones weighs in with other psychologists on how our perception of time is influenced. Is there a way we can make our own perception of time go faster? Dr. Logan Jones explores the subjective nature of time and offers some strategies on how rewards, routines, and our mood […]
One way to stop your partner from playing video games
Onlinegambling.ca covers a serious topic in a playful piece that highlights their unique spray. While this spray may help retrain your gaming-addicted partner thanks to Pavlovian discovery, Dr. Logan Jones explains the science behind the addiction and how our brains are chemically wired to seek out rewards. Check out the full article to see how […]
6 Ways to Make Coworking With Your Significant Other More Manageable
In this article for Real Simple, Kristin Anderson was able to offer some tips on how to manage coworking with a significant other during the COVID-19 quarantine. Kristin discusses the importance of maintaining other relationships as a way to create some "breathing space" in your relationship.
Is your partner letting you down? Here's why experts believe it might be time to move on
In this article on Hellogiggles.com, Carolyn Steber challenges psychologists to identify less obvious red flags that signal it's time to move on from a relationship. Everyone makes mistakes from time to time, and Dr. Logan Jones offers insight into healthy functioning relationships and when readers should consider throwing in the towel.
Is Watching the News Bad for Mental Health?
Disaster news reporting reached new heights during the coronavirus crisis. In this piece on Verywellmind.com, Sara Lindberg explores the damaging effects that watching the news has on our mental health. Dr. Logan Jones weighs in on how a constant stream of negative news impacts our nervous system and offers advice on how we can stay […]
Feeling Embarrassed? Here's the Right Way to Overcome It
In this piece on Fatherly.com, Dr. Logan Jones weighs in on one of the most common human experiences: feeling embarrassed. However, owning up to feeling embarrassed about our actions requires a degree of vulnerability and accountability that can be especially difficult for men. Check out the full article for tips on how to discharge the […]
Questions To Ask Your Boyfriend Before Things Get Too Serious
In this article on Datezie, Dr. Logan Jones was able to offer his insight on what questions you should ask your partner before things get too serious. Sarah Kester uses Logan's expertise and knowledge to drive home a number of questions and statements you should figure out before a relationship moves into something that involves […]
How to Deal With Feeling Insecure In Your Relationship
In this article for AskMen.com on how to deal with insecurity in relationships, Bobby Box asks Dr. Logan Jones for his professional insight. Logan addresses the importance of understanding that you're not alone in how you are feeling, and offers some advice on how to emotionally recover from sudden feelings of heartbreak and loss.
7 Simple Life Hacks To "Spring Clean" Your Health
In this original piece, Dr. Logan Jones shares his expertise and insight with the readers of the Self Improvement Blog. Logan offers 7 simple life hacks to help you spring clean your health as the warm weather arrives.
20 Best Ways to Spring Clean Your Health, According to Experts
In this article on Best Life, written by Morgan Greenwald, Dr. Logan Jones shares his insight into how a fresh perspective on your health can give you a much needed boost when spring arrives. Logan tells readers how home and health go hand-in-hand and how decluttering your personal space can serve as a symbolic way […]
Behind The Door: Real Therapists Bust Therapy Myths
In this piece on Debunking Therapy Myths, psychotherapist, Kristin Anderson, offer the truth behind some common misconceptions about therapy. If you'd like to learn more or gain some insight on the therapeutic process, head over to MyWellbeing to read the full article.
How to Beat Your Social Media Addiction, According to a Therapist
In this feature with CNET on social media addiction, Dr. Logan Jones talks candidly about small steps one can take to mitigate the negative effects of over-reliance on social media technology. He highlights how social media, and the depressive and anxious symptoms associated with it, can also become part of an addictive process. He emphasizes […]
Wait a Minute, What if You're the Toxic Co-worker?
In this business article for The Atlantic Journal-Constitution, Dr. Logan Jones is quoted alongside other therapists about how to identify seven symptoms of toxic behavior in the workplace and how to manage them. If you are in a self-reflective space and questioning how you may be consciously and unconsciously pulled into toxic behavior, check out […]
11 Uncommon Anxiety Symptoms Everyone Needs To Know About
In this article, associate psychotherapist Kristin Anderson discusses the relationship between sleep and anxiety. Read more to learn if your sleep issues may be influenced by anxiety.
What Parents Need to Know About Online Dating Abuse
In this article, associate psychotherapist Kristin Anderson discusses signs of online dating abuse. Read the full article to learn more about what to look out for and how to react if these red flags show up.
9 Subtle Signs You & Your Partner May Have Met At The Wrong Time
Associate therapist Kristin Anderson, LMSW, quoted here in Bustle, speaks about how differences in lifestyles and phases of life can create significant conflicts in relationships. Kristin discusses what to look out for and how to navigate these obstacles if they come up in your relationship.
Can Your Smartphone Help You Feel Less Lonely?
In this article with Rewire, associate therapist Kristin Anderson, LMSW, spoke about the benefits of regular meditation practice and how she uses mindfulness in her work with clients. She also discussed how new technology, like meditation apps, are helping more people than ever incorporate meditation to their daily lives.
How To Avoid Having The Same Fights Over And Over Again In Your Relationship
In this article with Bustle, associate psychotherapist, Lucas Saiter, LMHC, writes about couples that are fighting about the same things over and over again. He addresses the importance of talking about the process, and not the content. We are very often caught in the midst of words that we are indirectly avoiding talking about the […]
The Best Tips for Working Remotely When You're Outgoing, Anxious, and More
Associate therapist, Lucas Saiter, writes again about working from home, but this time for those who are outgoing or anxious. Lucas highlights the importance of taking breaks, particularly in times when you're feeling sluggish. He specifically writes about getting outside more often during breaks as a way to recharge and increase productivity. Read the full […]
16 Expert Work-From-Home Tips to Stay Productive, Organized, and Motivated
Lucas Saiter writes about working from home where distractions are common and productivity can suffer. He discusses the importance of setting boundaries between work and personal life, which can sometimes be blurred. Many of his clients work remotely and have reported that setting clear structure and boundaries helps significantly.
The Secret to Getting More Done When You Are Your Own Boss
In this article with Vice, associate therapist, Lucas Saiter writes about productivity when working as your own boss or working from home. He discusses the importance of developing and sticking to a strict schedule, including times to unwind. This article is perfect for those who feel productivity decrease when working as their boss or simply working […]
14 Toxic Thoughts To Let Go Of If You Want To Be Happier
Associate psychotherapist, Lucas Saiter writes about the importance of letting go of certain thoughts in order to stay motivated. He writes about the difficulty we all have to do things as they come and avoid procrastination. To read more and learn how to practice discipline and motivation, check out the full article.
Your Ultimate Guide To Self-Care And Wellness In 2019
Lucas Saiter writes about self care and provides a general guide that can be used to get a self care routine started. Although he discusses specific techniques that have worked with his clients, he also mentions different apps used for meditation that have shown positive results in the past. Most importantly, he emphasizes the importance […]
Why some LGBTQ people feel especially stressed at the holidays — and 7 things they can do about it
In this widely circulated article by NBC, psychologist Logan Jones, Psy.D., was commissioned to create a comprehensive list of practical self-care tips and strategies for LGBTQ individuals who may face minority stress and prejudice when returning home for the holidays. Dr. Jones highlights a number of unique challenges and strategies, including: Recognize the Signs of […]
How to Break Up with Your Therapist
In this article with Well + Good, our Head of Practice Logan Jones, Psy.D., shares insight into how to have a difficult, yet important, conversation with your therapist when you are doubting if they are the right fit for you. He highlights: (1) the importance of being assertive; (2) giving yourself permission to be honest […]
3 Signs You're a Toxic Co-worker
In this career advice article on the career building site Monster about toxic work spaces, Dr. Logan Jones highlights three common traits of toxic behavior in co-workers. He emphasizes how to cultivate a healthy environment through practicing empathy and taking time throughout the day to see if there is any way that you can become […]
HOW TO KEEP YOUR COOL DURING A JOB INTERVIEW (HINT: MANIFEST SUCCESS!)
In this article with Well + Good, psychologist Logan Jones, Psy.D., shares some simple mindfulness tips on how to manage anxiety and stress during job interviews. He emphasizes staying focused on the here and now, adopting a posture of openness (which may also minimize physiological symptoms and manifestations of anxiety) and setting yourself up for […]
Why Everyone Wanted To Be Baby Spice
In this playful piece by NYLON, psychologist Logan Jones, Psy.D., was asked to share some psychological ideas about the lasting appeal of pop phenomenon, Baby Spice, of the Spice Girls. He highlights how contradictions within people create allure and intrigue, and how appearing self-sufficient and fulfilling one's needs are highly attractive and magnetizing qualities. If […]
If you're working on a piece or need an expert/therapist on psychology-related topics, please contact us today.