YOGA RETREAT
FOR WOMEN in NYC
Women's yoga + wellness retreat in THE hudson valley
Uncover and heal what's holding you back.
Are you feeling overwhelmed by the responsibilities of daily life? Perhaps you've been feeling detached from others or even yourself lately. Or you may wonder why you can't seem to "get over" or "let go" of past traumas despite your best efforts.
While many retreats focus solely on physical health or relaxation, our intimate group goes beyond the surface level, combining the power of yoga and psychology.
During our three-night women's yoga and wellness retreat nestled in the tranquil Hudson Valley you'll embark on a healing journey of self-discovery. Experience a newfound sense of emotional freedom and physical wellbeing as you immerse yourself in wellness workshops and yoga classes suitable for all levels.
Explore how attachment patterns keep you from living your best life, learn the importance of assertiveness and boundaries, gain valuable insights, and use powerful tools to heal trauma and mindfully connect with your body.
Now is the time to unburden yourself and find harmony in your physical and emotional wellbeing.
3 nights with instruction in English
The organizer also speaks Polish
Group size: maximum 24 participants
Arrival: Friday October 27, 2023
Departure: Monday October 30, 2023
4 days/3 nights
$1260 double occupancy room / $1460 single room
4 days of activities
2 yoga classes per day
Guided meditation + breathwork sessions
Wellness workshops led by licensed therapist and relationship expert
3 nights accommodation
Daily meals
Wellness workshop topics
Exploring Attachment Styles and their Impact on our Lives
Mastering the Art of Setting Healthy Boundaries
Knowing your Value and Asking for What you Deserve
Conquering Fear and Uncovering Meaning 
Yoga styles
Vinyasa
Alignment and flow
Strength and balance
Integration of breath and movement to promote relaxation
Skill level
All skill levels welcome from beginner to advanced
Ready to immerse yourself in tranquility?
Located in the tranquil and peaceful Hudson Valley, Stony Point retreat is the perfect environment to get away from the everyday and focus on yourself. Enjoy 32 acres of immersive nature and peaceful surroundings where you'll practice yoga, meditation, and embark on an experience of self-discovery in a supportive atmosphere.
Accommodation for three nights is included in the price and also includes daily breakfast, lunch, and dinner. Single and double occupancy rooms are available.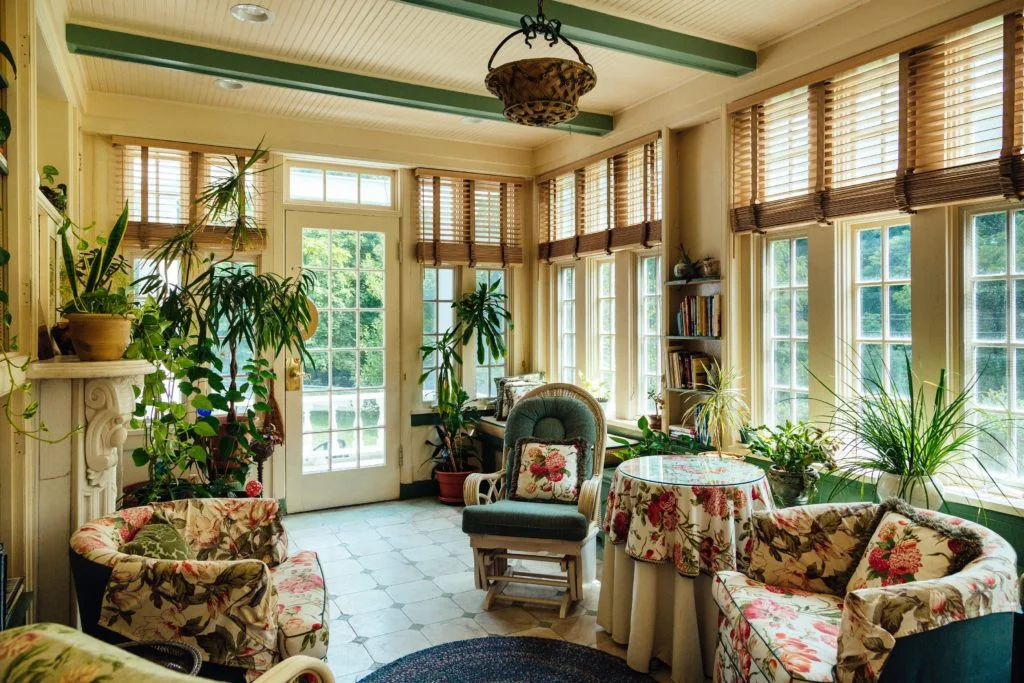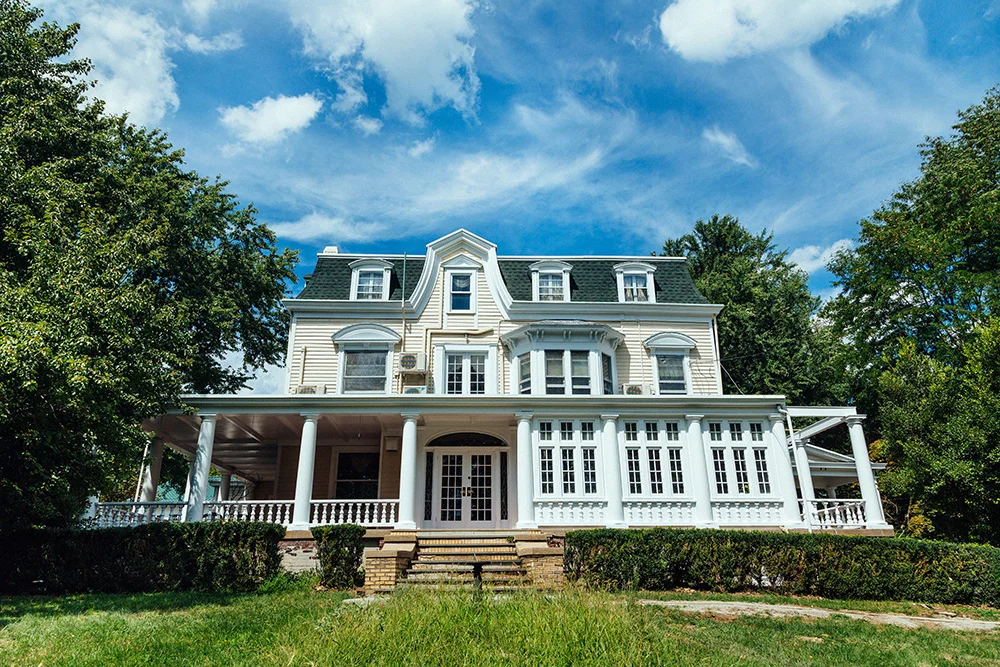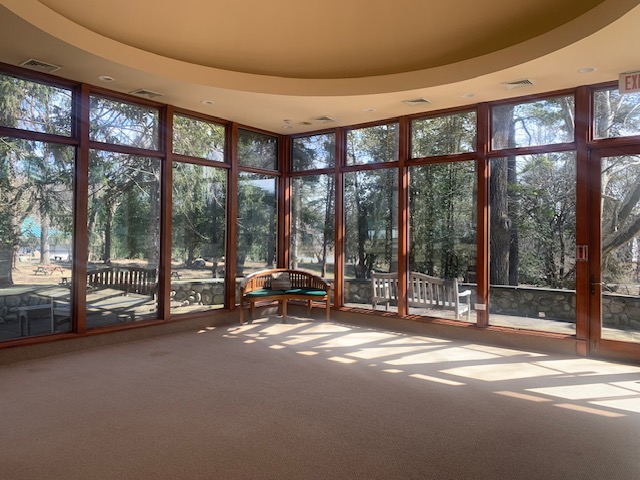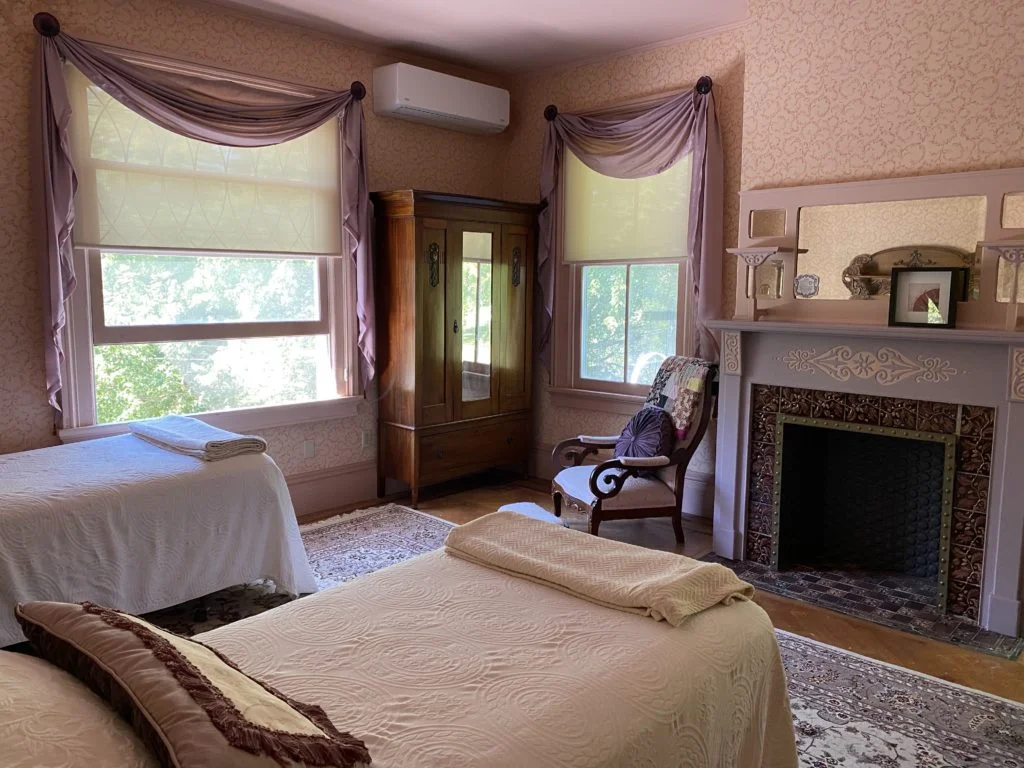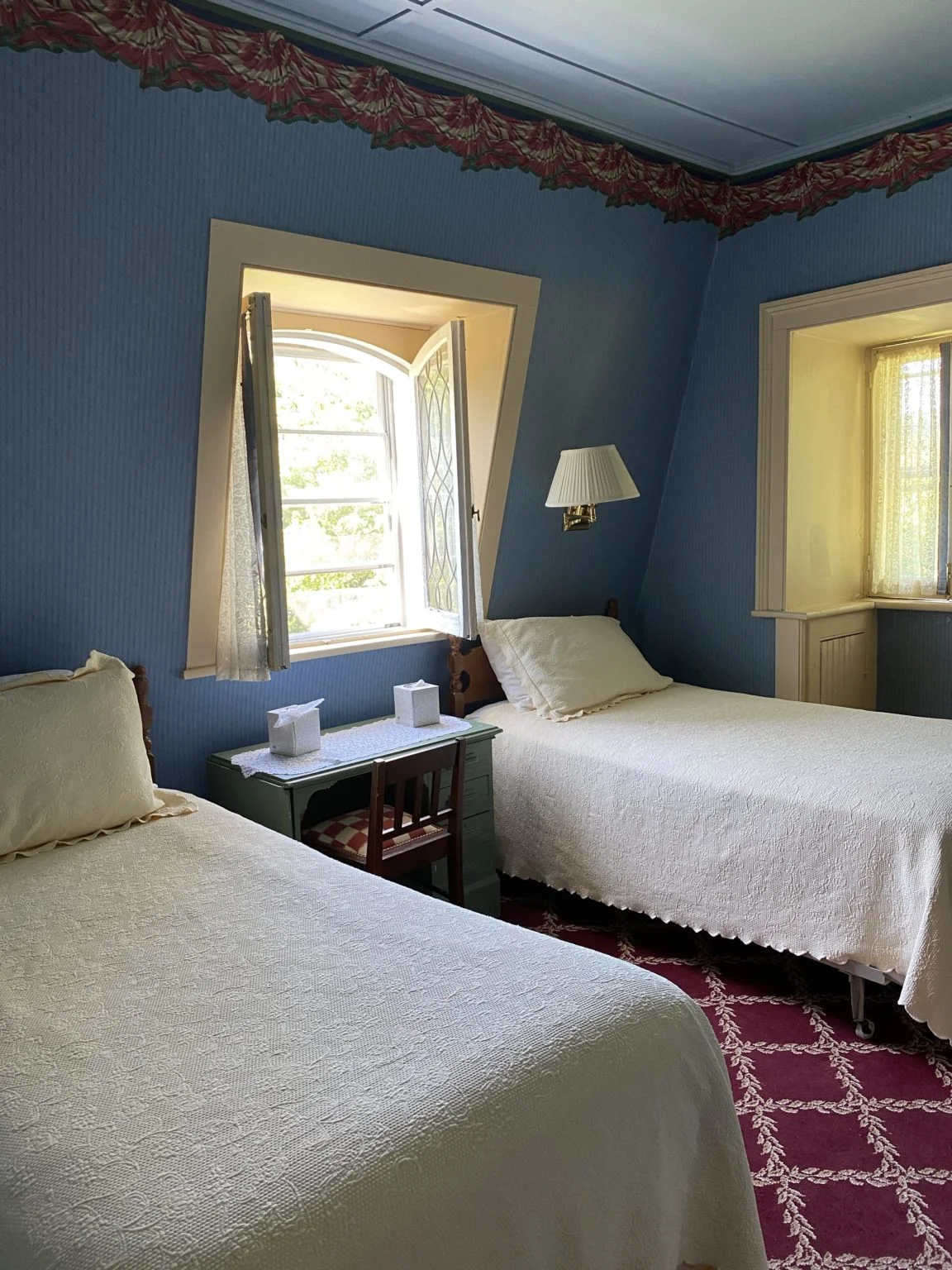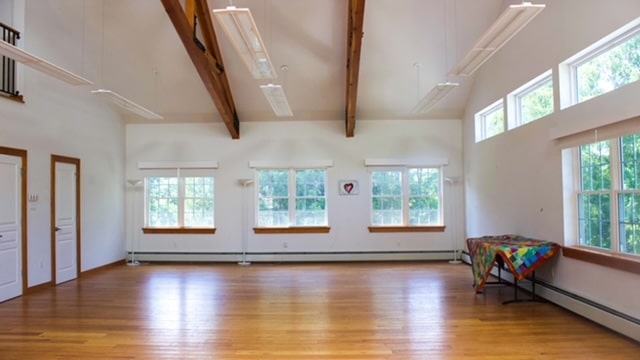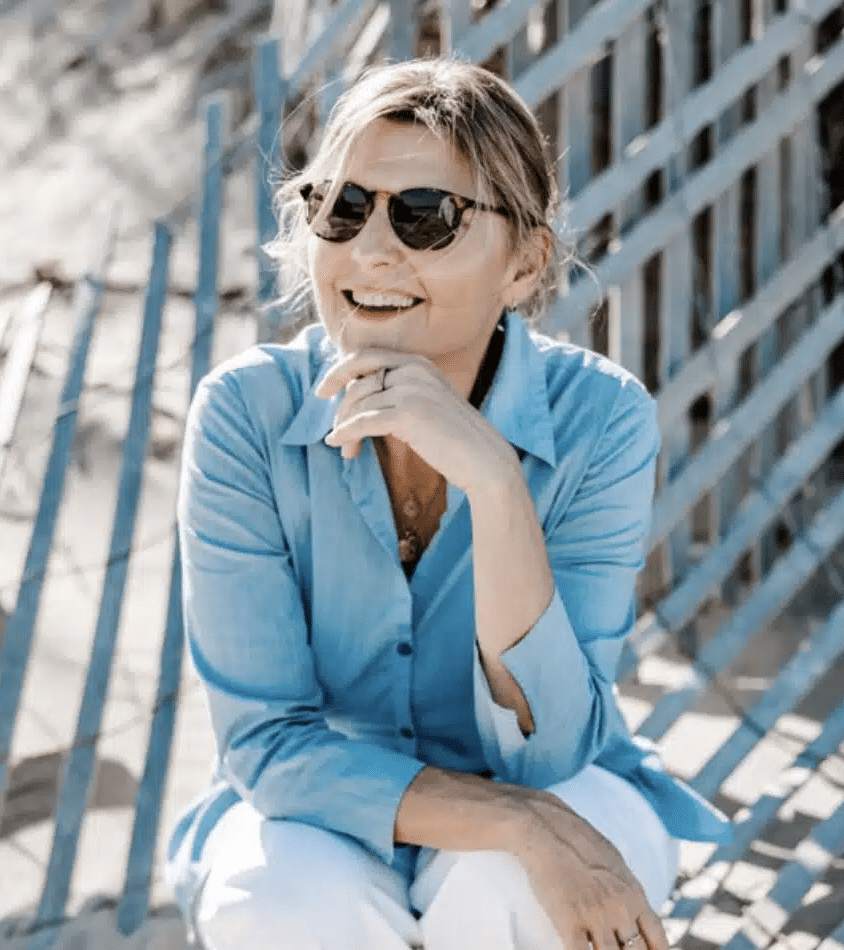 Joanna Kaminski,
Licensed Marriage & Family Therapist
As a licensed private practice therapist and relationship expert, Joanna Kaminski, LMFT, has devoted over a decade to guiding individuals and couples on their therapeutic journeys of transformation and healing.
With her knowledge of attachment styles and trauma-informed therapy, she helps people heal long-standing emotional wounds, strengthen communication and boundaries, tackle the barriers to meaningful connection, and make meaningful and lasting changes in their lives to reach their goals.
Experienced in the art of creating a safe and supportive space, her clinical expertise helps individuals more effectively navigate life's challenges, unlock their inner potential, and cultivate more meaningful relationships.
Outside the therapy room, Joanna enjoys recharging her batteries in nature, travel and sailing adventures, and planning the perfect party.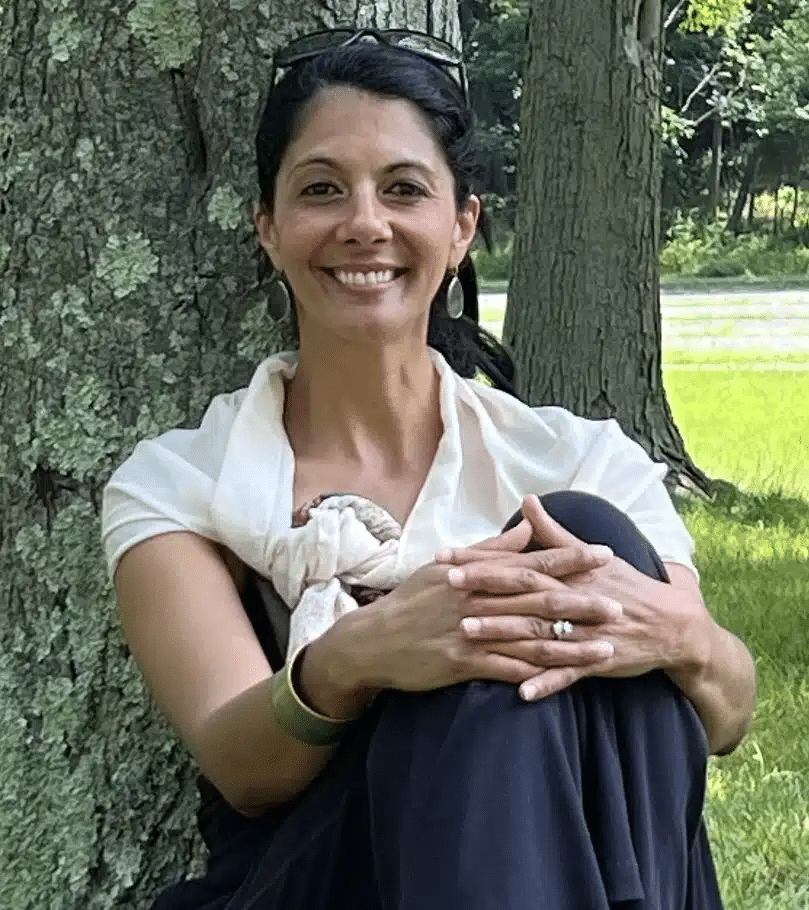 Gisele Brown,

Certified Yoga Instructor
Gisele Brown, a certified yoga and health instructor with a 200 YTT from the American Yoga Academy and 300 Advanced Certificate from Yoga Shanti Studio, creates an inspiring and judgement–free space for her students to experience the transformative power of yoga.
Combining an Iyengar teaching style with vinyasa, pranayama, mindfulness, and meditation, her classes focus on realigning the spine, deepening self–awareness, and developing physical strength, flexibility, and balance.
Off the mat, Gisele loves long walks, bike rides, being in nature, reading, experimenting in the kitchen, and connecting with others. At the core of her teachings, Gisele finds that by helping and serving others, we can all find peace and freedom.
  Verified reviews
"Joanna is highly recommended by all of my patients who have the chance to interact with her. If you are dealing with marital problems, anxiety or depression issues, or you just want to understand why your life isn't going the way you would like it to, consider giving Joanna a call."
– Dr. Edyta Reyher, MD
"Joanna is an incredibly skilled therapist with vast experience in family, couples, and individual therapy. Her extensive training and expertise make her uniquely suited to helping clients with a wide array of concerns. Joanna has an enormous passion for women's group work, recognizing the power of collective processes in fostering healing and growth. She has helped many people in her practice, and I can confidently recommend her services."
– CLIENT REVIEW
"Gisele is an outstanding yoga instructor who not only pays attention to the individual abilities and needs of her students, but also expertly guides them throughout each pose. Her knowledge and skill is matched only by her delightful sense of humor, making her classes both informative and enjoyable. Questions are
always welcomed and answered with care, creating an environment of learning and connection. Gisele is truly one of kind. I'm fortunate to have encountered such an extraordinary teacher."
– CLIENT REVIEW
"For the past year, I have had the privilege of attending Gisele's yoga classes. As someone who has practiced yoga in three different states, I can confidently say that she is the best instructor I've encountered. I enjoy that she incorporates the philosophy of yoga in each class and helps her students adjust in the postures. Every week, I look forward to the opportunity to grow with Gisele's guidance. Her classes are truly the highlight of my week!"
– PEGGY COOK
"Gisele brings an amazing amount of personal wisdom and worldly perspective to her classes which are exquisitely planned and purposeful. Being a student of yoga for over a decade, I've never met a teacher who represents the essence of yoga like Gisele. Each of her classes is a unique journey where she is attuned to her students and creates a welcoming, non-competitive environment. No matter your skill level, Gisele's classes remain both challenging and enjoyable. I highly recommend Gisele to anyone who is seeking a journey of self-discovery and joy."
– PASCAL AKESSON
Daily Schedule
Day 1
3:00pm Check-in
4:00pm Orientation
5:00pm Yoga
6:00pm Dinner
8:30pm Cheese and wine social
Day 2
6:30 Meditation
7:00 Yoga
8:00 Breakfast
9:00 Free time
10:00 Wellness workshop
12:00pm Lunch
1:00pm Free time
2:00pm Wellness workshop
5:00pm Yoga
6:00pm Dinner
7:00pm Free time
Day 3
6:30 Meditation
7:00 Yoga
8:00 Breakfast
9:00 Free time
10:00 Wellness workshop
12:00pm Lunch
1:00pm free time
2:00pm Wellness workshop
5:00pm Yoga
6:00pm Dinner
7:00pm Bonfire and stargazing
Day 4
8:00 Breakfast
9:00 Check out
10:00 Yoga
11:00 Closing circle
12:00pm Lunch
1:30pm Departure
Round trip shuttle transportation from Midtown
Pick up time: Friday, October 27th time TBC
Drop off: Monday, October 30th time TBC
Location: TBC
Cost: $100/person (to be paid separately)
If you prefer to come by car:
From Manhattan:
1. Take the Liberty State Park Light Rail line from the 33rd-Street Station in midtown Manhattan to the West Side Avenue station in Jersey City.
2. Transfer to the Hudson-Bergen Light Rail at West-Side Avenue Station in Jersey City to Exchange Place Station.
3. Take the Free Ferry from Exchange Place to Stony Point Center.
From New Jersey:
1. Take NJ Transit from Penn Station, Newark or Secaucus Junction to Garfield Avenue Station in Jersey City.
2. Transfer to the Hudson-Bergen Light Rail at Garfield Avenue Station to Exchange Place Station.
3. Take the Free Ferry from Exchange Place to Stony Point Center.
A reservation requires a deposit of 50% of the total price.
The deposit is non-refundable if the booking is cancelled.
The remaining payment is due 15 days before arrival. 
Please share a little bit about yourself and someone will be in touch shortly.
Are you interested in learning more about the transformative women's yoga and wellness retreat? Get in touch today.